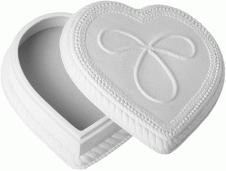 #190 "VENT"
by J.P. Rayne, Originally written September 10th, 2002
The vent in the floor is open. The air forcing itself through – is a powerful entity.
The furnace – the heating and cooling system – might just blow – shut off – shut down completely – were it not for these vents.
What if we humans had vents – like the ones in the floor – under our arms? When the heat is on and the pressure is too much, we'd just have to lift up our arms – maybe only ONE sometimes – to feel relief. Or do the Funky Chicken – a dance made popular in the 1970's which involves bending the elbows, letting the forearms drop down, the knees bend, the butt stick out, and the elbows go up and down like flapping wings.
What would it be like if whenever we needed to vent, we only had to lift our arms and open those vents?
We'd see people driving – with one arm lifted - maybe TWO at long stop lights.
We'd see people standing in line-ups at stores – and in banks – with their elbows straight out and up – vents fully engaged.
And what if these vents could be designed to more efficiently release and clear out the toxins our skin is meant to? What if we had a switch – kind of like the button on the self-cleaning oven – that we could push or switch – to start the process? And some kind of "ON AIR" light could appear on our forehead – or across the lower back (for the higher paying clients, who wish for anonymity) – that would warn others and confirm for ourselves that "DETOX IS (indeed) IN PROGRESS."
The only problem, it occurs to me now – is when Detox is in progress and the liver is doing its' rejuvenation thing – that's when anger is most likely to bubble up.
So this venting circuitry would have to be dual. It would have to be capable of venting anger, frustration, fear – any and all so-called undesirable, often inexplicable – even un-nameable emotions - in an entirely different way. And it would have to be able to detoxify the system at the same time.
No problem. Two arms – a different vent for each!
J.P. Rayne
Back to...
Back to April 2004 Jaywalker
Back to April 2004 Jaywalker